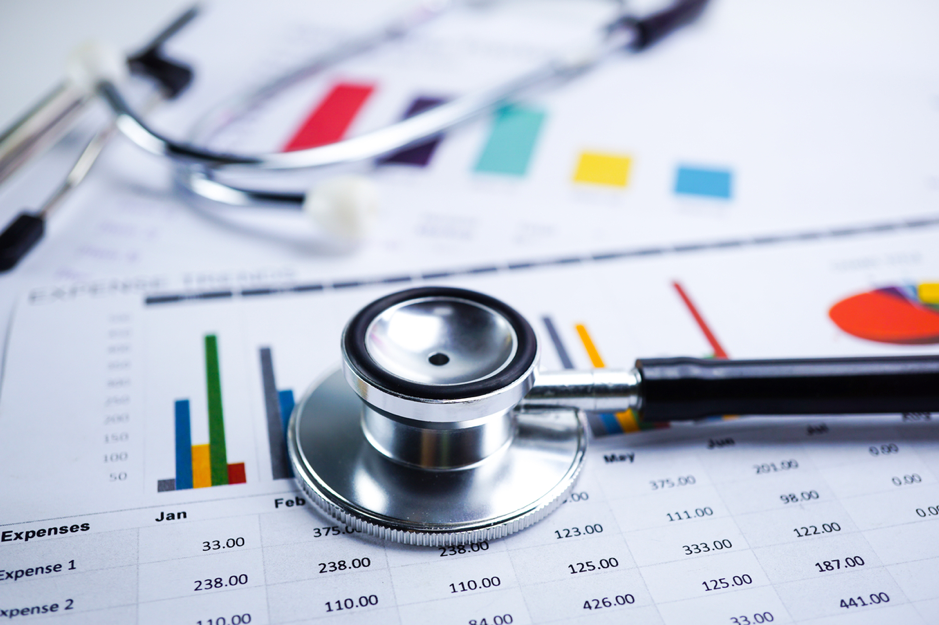 The silver economy looks set to present several investment opportunities in the future, particularly when you look at the fact that global health spending is expected to increase by a CAGR of 5% between 2019 and 2023.
Interested investors might consider some historic indicators and current changes underway, including:
a growing and ageing population
an increased prevalence of chronic illnesses
investments in infrastructure
technological progresses
evolving care models
increased labour costs in the event of workforce shortages
expansion of healthcare systems in developing markets.
It looks probable that healthcare systems will work to shift the collective focus from treatment to prevention and early intervention in the future.
What's the situation in Italy?
The recent report from the Censis-Tendercapital Observatory shows that Italy's population is getting older and older. Over the past ten years, the country has witnessed an increase in its over 65s population of 1.8 million, while the over 80s population has grown by 1 million people. At the same time, the under 34s population has dropped by 1.5 million people and the birth rate has decreased by 23.7%.
Of the 13.7 million people over the age of 65, over 2.8 million are dependants: that represents 20.7% of over 65s and 81% of all dependants in Italy.
Thus far, the Italian model for providing care to these people has rested on the contribution of individual families, which:
guarantee direct care, with spouses and children providing care in 7/10 cases;
delegate part of the careload to around 1 million caregivers, whose salaries cost an estimated €9 billion per year.
This model has made up for the shortcomings of the public system, but there are signs of cracks beginning to appear. There is too much pressure on families, which are becoming smaller, and too many elderly people are receiving no care at all or live in dwellings that are unsuitable for their needs.
As such, there is huge demand for elderly care facilities and services, including residential services. In turn, this is becoming an interesting investment opportunity for private entities and companies who consider the silver economy as a potentially significant resource.
What are the future trends in the sector?
Financial operations and performance improvement
Many of the world's health systems are struggling with financial difficulties due to the growing number of patients with chronic conditions, costly infrastructure and medical technologies, rising labour costs and staff shortages, amid other factors.
In order to tackle these challenges, the various players are introducing targeted reforms, such as the introduction of payment models which help patients to obtain the best possible results for the lowest price. Many Countries have introduced universal healthcare coverage in order to provide basic healthcare services to all their citizens. Furthermore, governments are focusing on prevention and on boosting economic efficiency by controlling the prices of pharmaceutical products and medical technology devices.
Care model innovation
Consumers are demanding transparency, convenience, access to treatment and personalised products/services. It is, therefore, crucial for health systems to change their strategies accordingly.
Some healthcare systems are doing just this by transferring some recovery activities from hospitals to outpatient environments. Others are tapping into the growing virtual healthcare industry by connecting clinics with patients (and with other clinics and stakeholders) via telecoms and network technologies, in order to provide healthcare and support services remotely.
Healthcare systems can also try to increase their use of digital in order to improve consumer-oriented services, dividing digital services up strategically to offer the most bespoke and comprehensive experience possible to consumers.
Digital transformation and interoperability
Digital transformation is clearly here to stay in the healthcare sector and promises to form the foundations of the new models of care provision, promoting closer collaboration between the industry stakeholders and enabling cheaper, more accurate and less invasive care and treatment.
Technologies like cloud computing, 5G, artificial intelligence (AI), natural language processing (NLP) and the Internet of Medical Things (IoMT) can help deliver healthcare services the way consumers prefer to receive them.
In addition to the challenges posed by antiquated legacy platforms, the costs and complexities involved in the new technologies and constantly evolving business needs and scenarios, healthcare systems will also have to tackle the issue of cyber security. As virtual healthcare increases in capability and popularity, organisations will likely need to continue investing in security tools and services to identify risks and keep them at bay.
Healthcare systems need to work toward a future in which the collective focus shifts away from a system of sick care – treating patients after they fall ill – to a more long-term strategy, which supports physical and mental well-being, prevention and early intervention. The concepts associated with long-term care represent the basis of the future of the health economy, and therefore all of its sectors will become an attractive resource for the investment portfolios of private entities and companies alike.