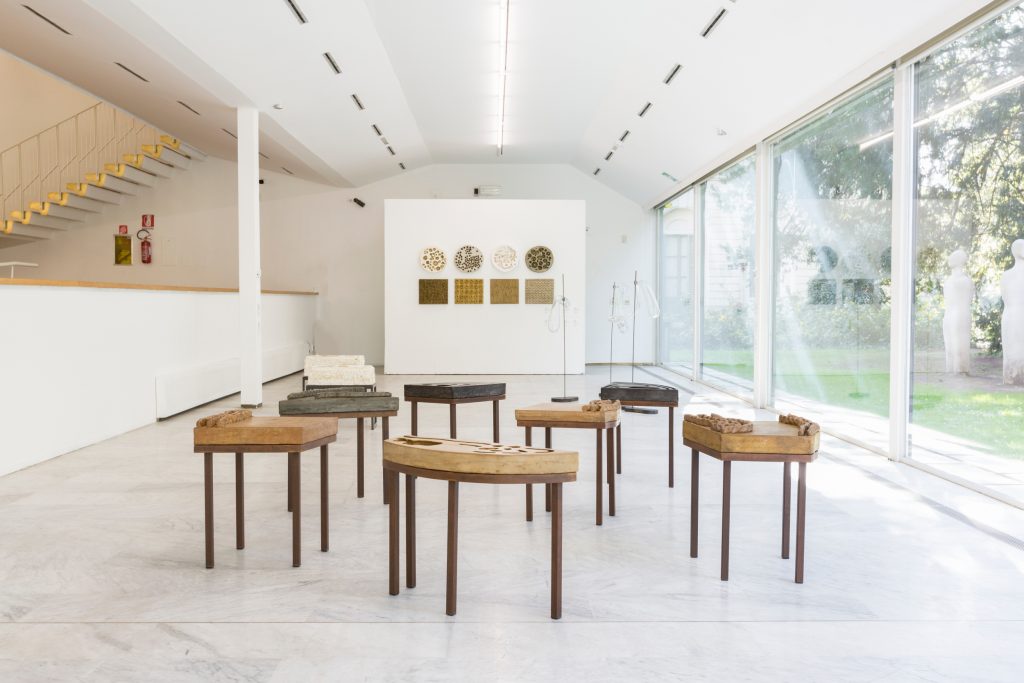 Until 9 June 2019, the PAC Pavilion of Contemporary Art in Milan is presenting O AMOR SE FAZ REVOLUCIONÁRIO, the first public exhibition in Italy by Italo-Brazilian artist Anna Maria Maiolino. With a selection of over 400 works ranging from drawings done by Maiolino when she was a young art student in Caracas to her latest creations, the exhibition – curated by Diego Sileo – is the artist's largest retrospective yet. It includes works from some of the most important museums in Brazil, including the MAM Modern Art Museum in Rio de Janeiro, the MASP Museum of Art in Sao Paulo and the Sao Paulo Start Art Gallery. It represents a unique opportunity to explore the eclectic and revolutionary career of an artist who has succeeded in marrying Italian creativity and cutting-edge Brazilian experimentation with inimitable, unique style.
At the PAC
The exhibition at the PAC features drawings, painting, sculptures, photography, videos and installations which take visitors on a journey through the decades of an art career which began in the early 1960s and remains vibrant and fertile this day – and that continues to influence the new generation of artists. A site-specific installation made entirely from clay – a trademark material for Maiolino – greets visitors as they enter the exhibition, which will for the first time include the large paintings produced by Maiolino in the 1990s and never shown publicly before now. Organised thanks to the support for Tendercapital, which is partnering the exhibition through its art incubator TenderToArt, the project is part of the annual exhibition schedule at the PAC, sponsored by TOD'S, and is also supported by Alcantara, Cairo Editore and Vulcano-Unità productions. The exhibition also features a video documentary created by Sky Arte, the media partner of the project.
The theme of love
The theme of love – love for her origins, for her family, for her adopted homeland, for her work – has always been the driving force behind Maiolino's work. This indomitable, revolutionary fire has never been extinguished, resisting even the difficult social and political conditions that have tormented Brazil in recent decades. This "revolutionary love" is the heart and soul of Maiolino's art: a force that gushes forth from her work and penetrates visitors to her exhibitions and inspires dynamism and energy. Love, the freest and bravest form of energy, gives her work meaning and allows her to tackle new challenges.