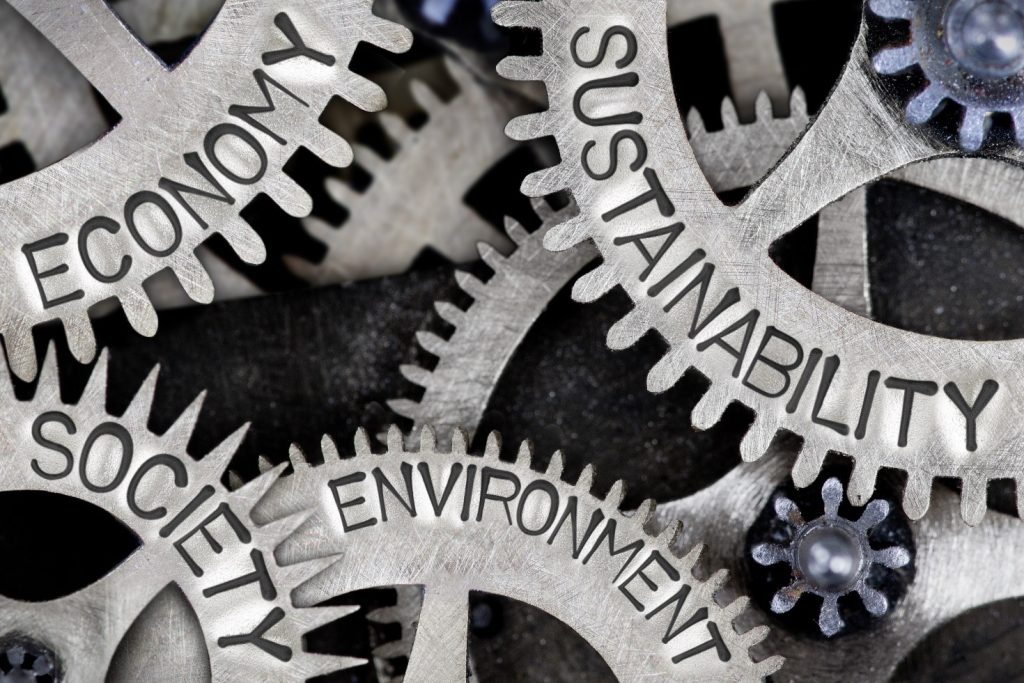 One of the hidden risks of the current health emergency is focusing solely on the imminent danger of contagion while ignoring the long-term effects of the pandemic: social injustice and massive costs across the board.
When we talk about environmental sustainability, we should also consider economic and social sustainability, which are of equal importance, and think about how and to what extent these three aspects are intertwined.
This is how priorities for the future are assessed and an action plan is developed.
The gender gap and other difficulties: how they are amplified by the health emergency
According to the latest Censis Tendercapital Report on impact investments, "Sustainability when health comes first", presented to the Italian Senate on 23 November 2020, the Covid-19 emergency has contributed to deepening already existing inconveniences and creating new ones, widening the disparity between families.
For instance, the number of people living below the poverty threshold in Italy has increased considerably: a total of 5 million Italians now find it difficult to put food on the table, a number that has grown by 600,000 only during the pandemic, 7.6 million families have seen their standard of living deteriorate significantly, with low-income families bearing the brunt of the impact, while 9 million people have had to rely on loans from banks or family members to supplement their income.
In general, Italians are experiencing a deep insecurity in which the possibility of losing their income is real and tangible: 53% of low-wage earners fear it.
Moreover, although the use of digital technologies for work has evolved exponentially in the space of a few months, with a lot of offices transitioning to remote working models, not all the effects have been positive.
34.8% of women, in fact, report that their job situation is worse now than it was before the health emergency, compared to 23.9% of men, reflecting an intensification of the gender gap that was already present in our Country.
Work has become harder for 52.1% of women, making it even more difficult to achieve a work/life balance.
How to achieve social sustainability in the future
Social sustainability is a priority for 65.1% of Italians, who believe that people's rights come first, even before the environment.
In fact, 76.4% of Italians see some environmental sustainability measures as penalising for the less advantaged social classes: an example of this is the ban on the circulation of old vehicles and the obligation to replace old boilers, placing hardship on those who still drive old vehicles because they cannot afford new ones.
Along the same lines, 74.6% of Italians are against financing non-polluting public transport by raising the cost of tickets.
Perhaps it is precisely because of the pandemic that social sustainability is currently the top priority for Italians, as it reflects the greater difficulties they are facing right now.
But what solutions are there for Italians to achieve this sought-after social sustainability?
86.1% of Italians are in favour of protectionist policies against products made in Countries that do not follow Italian social and health regulations.
Similarly, 82.1% of Italians are in favour of requiring factories that produce essential goods and services to remain on the Italian soil: an example is the production of face masks and ventilators during the pandemic.
Post-emergency scenarios
During this health emergency, the Government has been and remains the authority responsible for resolving all the effects of the lockdown on business activities and, consequently, on jobs, apparently with unlimited resources.
Unfortunately, however, this is not the reality: all the debts accumulated during these difficult months will have to be repaid and we will find ourselves facing a reality of less resources and greater costs to initiate the recovery.
Plausibly, it will no longer be the Government's responsibility to achieve social sustainability, accepting the requests of citizens with the use of public resources, but rather it will be the task of the financial sector to direct investors' savings towards socially responsible investments.
Businesses will also play a part: not only will they need to focus on economic returns, which will remain of fundamental importance, but they will also have to consider the social impact of each action.
Market players will therefore be the drivers of social sustainability in the future and they will need to integrate everything concerning society and ecology into their work, of their own free will.