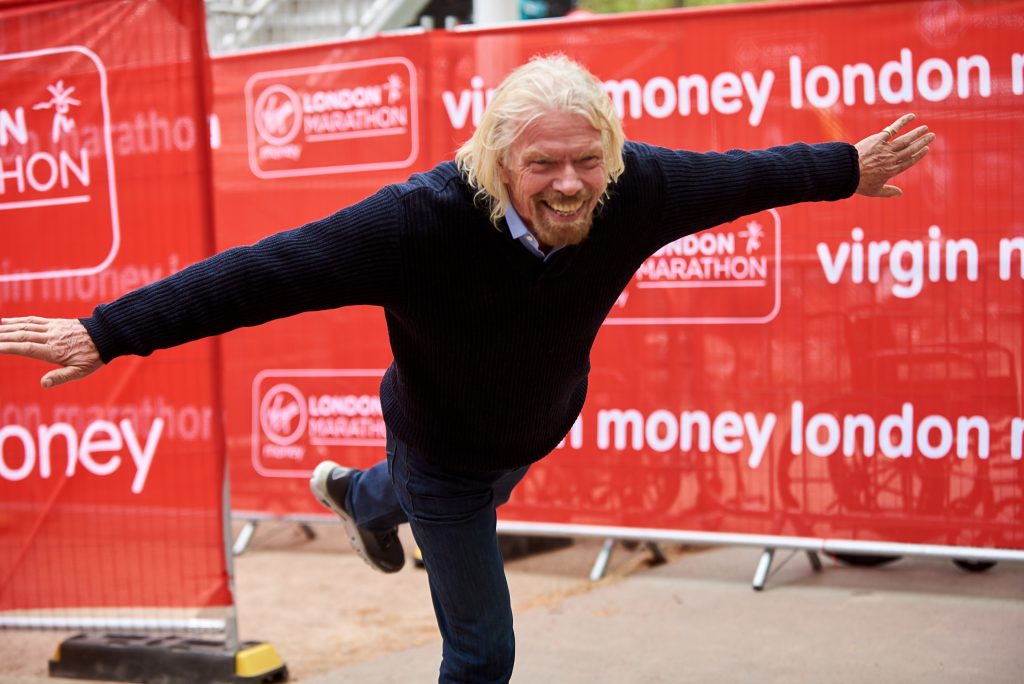 Sometimes it just takes a song to enter another world, while on other occasions you have to board a plane and fly to an unknown destination. Both cases may well bear the hallmark of Richard Brandson, the hippie capitalist who, with his eccentric business ideas, has decided to take us to discover destinations that we can justifiably call galactic.
Music, his first love
Sir Richard Branson was knighted for his managerial merits, rather than because of his ancestors: the son of a lawyer and an air hostess from Surrey, in the United Kingdom, he left school at 16 due to dyslexia. Yet his limited academic background and stutter did not prevent him from creating one company after another, almost always with success: today, he has a net worth of around 4 billion dollars.
While still a teenager, he founded the "Student" magazine, a school magazine that was also read outside his school. However, the only person who saw his potential was the headmaster, who, in a conversation with his parents, declared that "This boy will either end up in jail or become a millionaire". Thanks to a small investment from his mother, the young publisher expanded his focus: he started to interview rock stars and MPs, gaining major sponsors for his work.
Music soon became his exclusive passion, so much so that after his secondary school years, together with his partners, he rented a warehouse over a shoe shop where he sold cheap records. The store was named "Virgin" because all the partners were completely new to business. After experimenting with mail order in the early '70s, a fully-fledged record label was created. The first successful contract was with Mike Oldfield: in 1973, his debut album, "Tubular Bells", sold around five million copies.
Soon Virgin became the label of Genesis, Sex Pistols, Rolling Stones and Simple Minds, as well as artists such as Phil Collins, Bryan Ferry and Janet Jackson. In 1987, the British brand arrived in the States and Virgin Records America was founded, extending the company's scope to other industries.
Ready for new adventures, Branson sold his creation to EMI in 1992 for the astronomical sum of 550 million pounds.
The airline
The hippie capitalist wanted to devote himself to another of his great passions, aside from music: flight. This led to the establishment of Virgin Atlantic Airways. Atlantic, which is focused on intercontinental travel, was soon joined by the low-cost European sister airline, Virgin Express, as well as Virgin Blue and Virgin America, respectively in Australia and the United States.
Non-profit organizations are another one of his focus areas: Branson has always been a committed philanthropist, ecologist and pacifist. Yet he is also an eccentric businessman who lives on a private Caribbean island (Necker Island, part of the British Virgin Islands located just north of Virgin Gorda) and who is also famous for his unique exploits. He crossed the English Channel on a kitesurf  (aged 61), is funding the world's first underwater restaurant (in Portofino) and has announced unlimited holidays for his employees. Because in his philosophy "results count, not the hours you spend in the office".
The space adventure
However, Branson launched his most ambitious business in 2004 with "Virgin Galactic", the first company to organise tourist trips into space.
Virgin Galactic's goal is to fly tourists into space by transporting them to the start of the stratosphere so that they can have the experience of weightlessness. The first flight to the edge of the stratosphere, around 100 kilometres from Earth, was scheduled to take place by the end of 2014. In November 2014, an accident during a test flight resulted in the explosion of the SpaceShipTwo shuttle and killed one of the two pilots. Despite the delay in the experimental phase and the continuous postponement of the first journeys, over 700 customers have each paid an advance sum of 250,000 dollars to go into orbit, including celebrities such as Lady Gaga, Justin Bieber and Ashton Kutcher