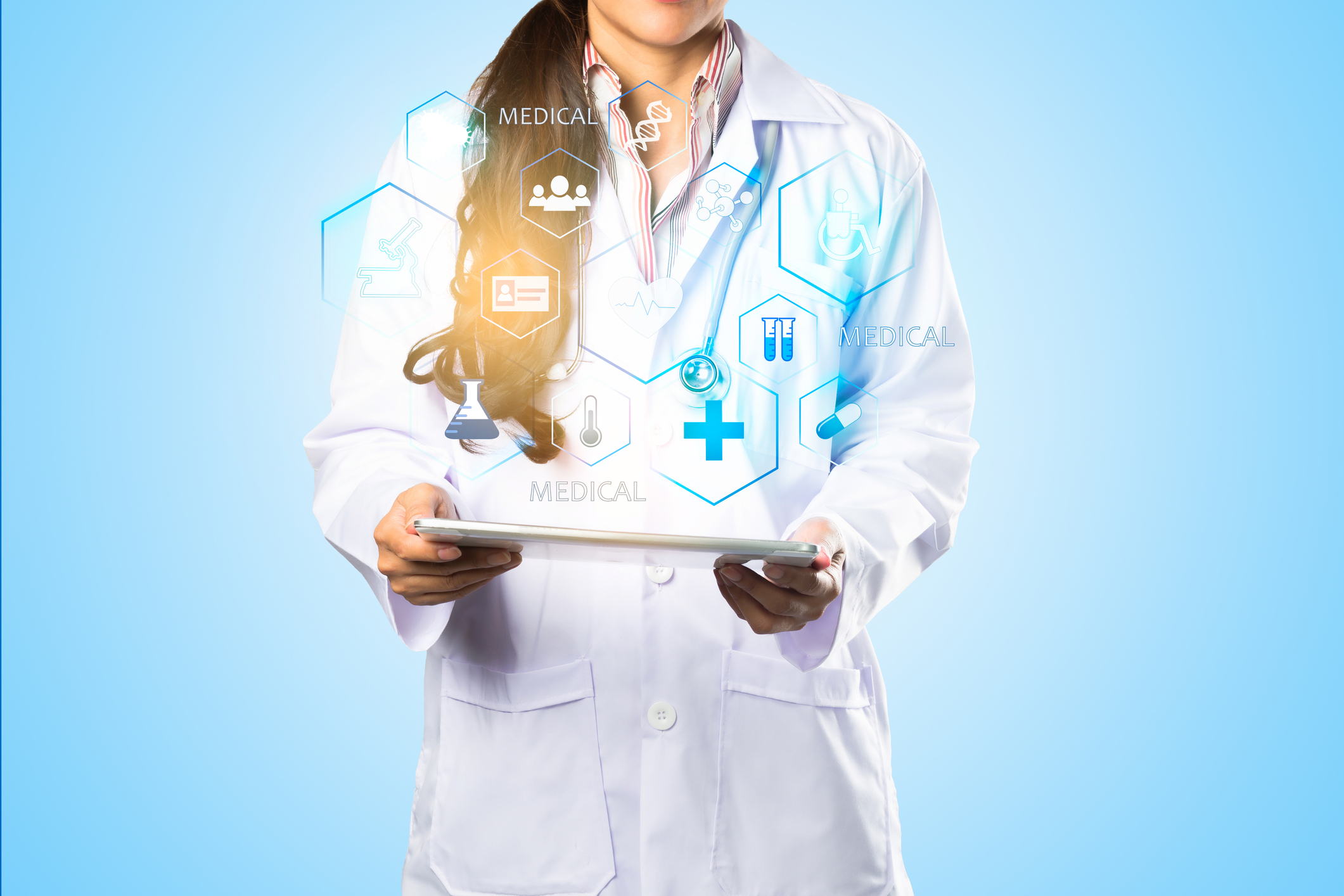 Nowadays, health is no longer a question of pills and cough syrup. Apps, smartwatches, tablets and any other systems that use the internet, artificial intelligence and the power of data are taking on an increasingly central role in the health industry. It's called the digital health revolution, where IT and communication technology provide the framework around which to build new strategies to tackle the ailments of individual patients and entire populations alike.
The revolution is changing every facet of healthcare – from diagnosis to treatment – with the aim of improving the efficiency of healthcare services and making medicines more effective and, if possible, personalised. Yet it's also sparking changes within the financial infrastructure that drives the healthcare industry forward, with an ever-growing number of start-ups standing alongside the pharmaceutical multinationals and tech giants.
What do we mean when we say digital health?
Telemedicine, big data processing, software for smartphones and other mobile devices, sensors, artificial intelligence: when these kinds of resources are used to help patients or healthcare operators, be they clinical staff or researchers, and whether they're working to manage illnesses or to prevent them by promoting healthier lifestyles, that's what we call digital health.
An app could be used to help you give up smoking, for example, or maintain a healthier diet, thus reducing the risks associated with high blood pressure. Alternatively, a smartphone camera can be used to take a photo of a mark on your skin so that you can find out in real time whether or not you need to visit your doctor. Wearable sports devices can gather important data on cardiac or respiratory function and instantly send the information to the carer of a patient with cardiocirculatory problems, while websites can be used to bring information together and connect patients with rare illnesses with fellow sufferers or sector specialists.
Progress is being made across the board in digital health, but the most active fronts of research include strategies to fight obesity, gastrointestinal problems, diabetes, disorders of the nervous system, maternity and addiction treatment.
Limitless potential
There is an impressive amount of capital injected into start-ups for research into digital health every year. In 2018 alone, investors pumped $8 billion into the sector, comfortably beating the 2017 figure of just under $6 billion.
Yet just how much business potential does the world of digital health have? And how quickly is that growing? Right now, the industry is worth between $1.8 and $1.9 billion, but is forecast to grow to $9 billion by 2025. The B2C sector is growing fast too, with impressive sales figures for smartphone apps and wearable devices.
The consumer view
Are we ready for all this? The latest figures would suggest we are. Our perceptions of wearable devices are changing, for example: we're ceasing to view them as simple devices that help to motivate us and monitor our exercise regimes and beginning to see them as fully fledged diagnostic tools (according to the most recent studies undertaken in the USA).
More and more people are choosing to keep an online record of their health – and the internet is becoming the go-to resource when looking for an expert to visit. It shows that faith in telemedicine is growing fast, particularly as regards live and video formats.