12:14 pm
27 September 2018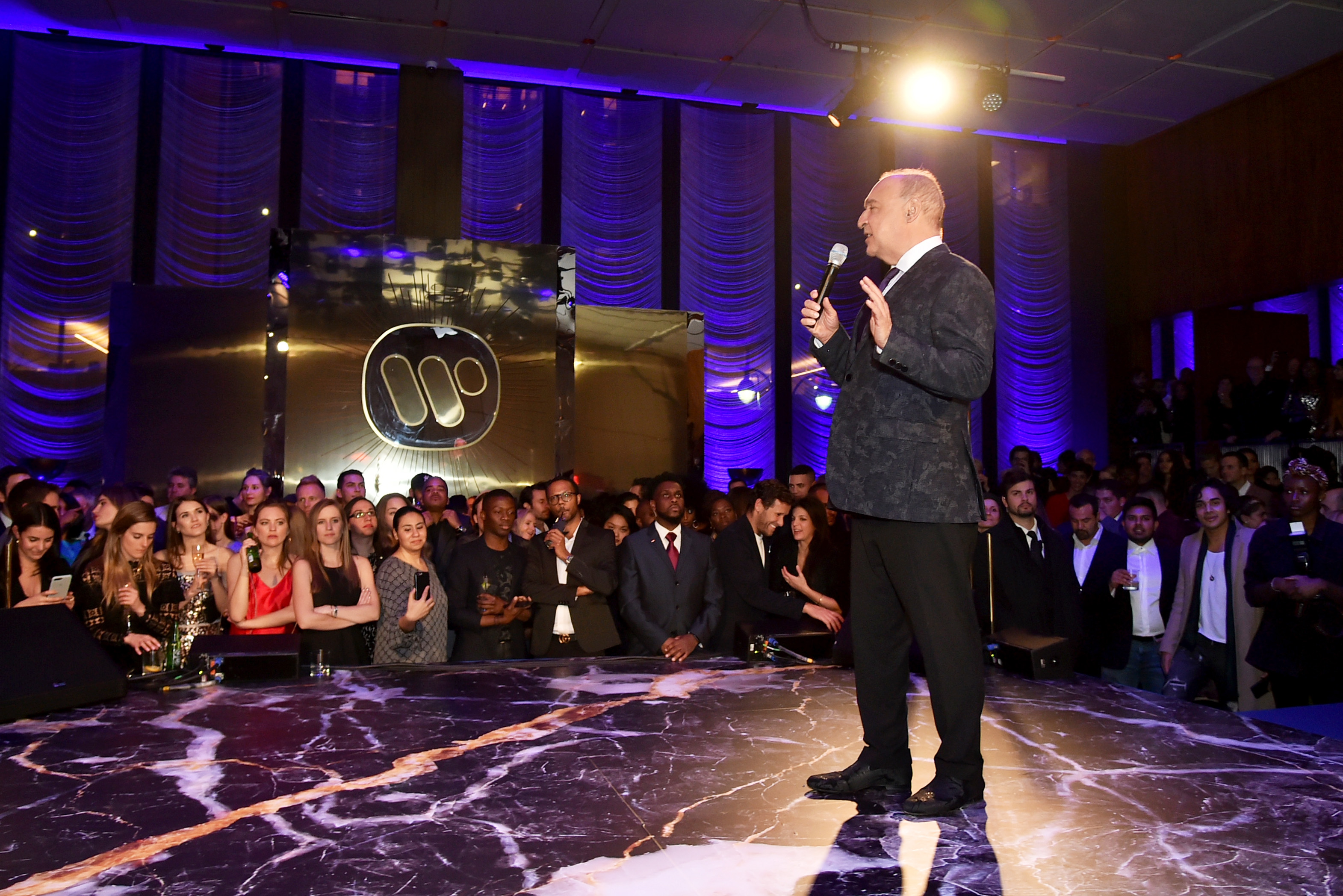 There's one thing you need to know about Len Blavatnik before we go any further. According to the American magazine Forbes, Blavatnik is worth a whopping $20.4 billion, which makes him the 48th richest man in the world. The rather unusual name of this 60-year-old businessman of Ukrainian origins has been on the lips of the Italian public for some months now – particularly those that have opened their doors (and televisions) to the Dazn platform, a kind of Netflix for football which broadcasts three Serie A matches a week and all Serie B games across Italy. Yet sport is just one of the feathers in the cap of this Midas of the global entertainment sector.
From emigrant to philanthropist
Dazn forms part of Perform Group, a company founded by Len Blavatnik (full name Leonard), a quintessential, old-style self-made entrepreneur whose knack of quickly getting to grips with new technology has enabled him to withstand the tide in an increasingly dynamic and unsettled market. Born in Ukraine in 1957, Blavatnik grew up in Moscow before emigrating with his parents to the United States in 1978, when he had just turned 21. In the USA, he earned a degree in Computer Science from Columbia University before later adding an MBA from Harvard Business School. In 1986, he founded Access Industries, a group specialising in investment in several countries, of which he is still the president to this day.
Despite holding a US passport, Blavatnik now prefers to live in London, where his super-luxurious residence in Kensington Palace Gardens, the preferred street of the English capital's billionaires, is estimated to be worth around £300 million. Like many of his neighbours, he is an active philanthropist, working with a range of different associations. In 2016 alone, he donated $25 million to Carnegie Hall, one of the most famous classical music venues in the world, while the Tate Gallery has just named an entire pavilion after him after he handed over a cheque for $67 million.
The new entrance hall at the Victoria & Albert Museum in London was named the "Blavatnik Hall" following a $6.7 million donation from the magnate, who was also responsible for saving the Theatre Royal Haymarket, one of London's oldest theatres, after it had fallen into a state of complete disrepair.
The earthquake that is Brexit has not cost him a cent of his huge wealth: he is still the undisputed richest man in the UK and was even knighted in 2017 for his services to philanthropy. Meanwhile, his Perform Group continues to break records, having ended 2017 with revenue of €496 million, €102 million of which was generated by Dazn (despite a loss of €418 million). Blavatnik live streams something like 19,000 events per year.
One of the world's leading art collectors
Blavatnik's real passion, however, is art. Works by Picasso and Modigliani are the prize pieces of a huge collection put together with care and no expense spared. Blavatnik also owns art by contemporary artists and great masters from America, Russia and Europe. His love for art has seen him named one of the most influential people in the art world by ARTnews. Blavatnik shares his love of art with Roman Abramovich, who – alongside his ex-wife Dasha Zhukova – has opened a museum in Moscow named the Garage.
His secret? Diversification
Blavatnik amassed his fortune among the ashes of the old Soviet Union, during the period of privatisation that occurred in the early 1990s. Like other oligarchs, he was able to acquire aluminium factories and set about building his empire one step at a time, following the golden rule of finance: maximum investment diversification. He made a huge step forward in 2003, when Access Industries sold its stake in oil company TNK-BP – a deal that saw Blavatnik pocket the handsome sum of $7 billion.
Over the years, Blavatnik's real success has been his ability to move between a number of different sectors: from the chemicals giant LyondellBasell to media companies Perform Group and Rocket Internet and even fashion in the form of Tory Burch. The move that generated the most attention among the mainstream media, however, was his 2011 acquisition of the Warner Music Group for a cool $3.3 billion, which saw him become one of the most influential men in the world of entertainment. So what's next? Well, for a start, Blavatnik wants to win the hearts (and the subscriptions) of at least three million Italian football fans.