10:29 am
10 December 2019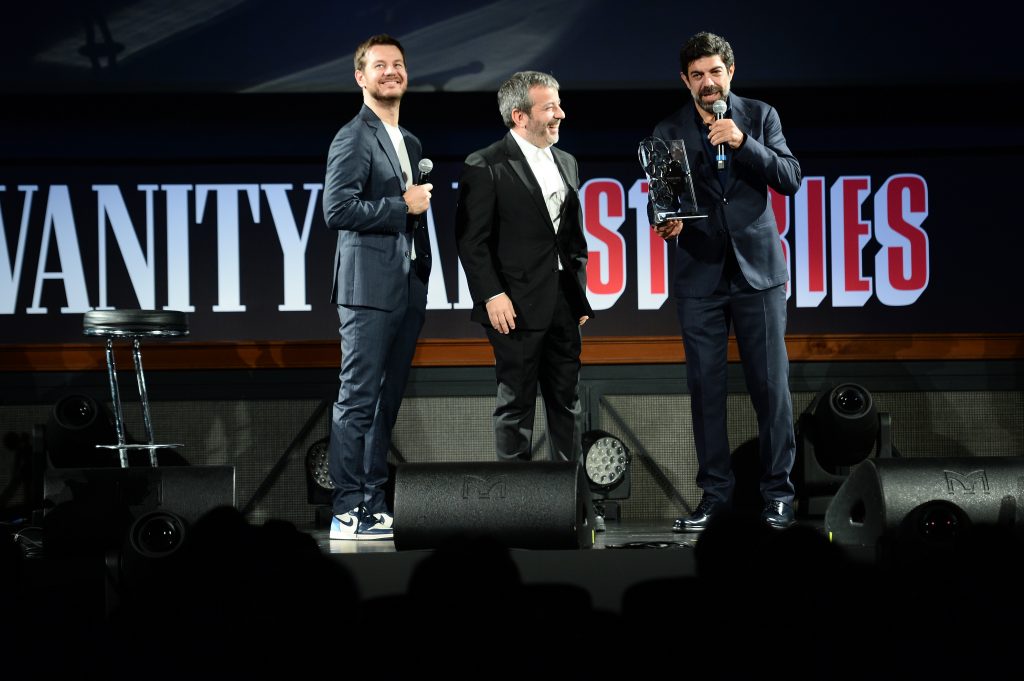 In Milan, at the Vanity Fair Awards in November, Pierfrancesco Favino received the "Tendercapital Productions Prize" from Moreno Zani, President of Tendercapital. It was the first edition of the award and the official debut of Tendercapital Productions at the "Vanity Fair Stories 2019" festival.
The award
The recognition is a tribute to Favino's career and is intended to cement the first collaboration with Tendercapital Productions, through the film Padre Nostro, which stars the actor.
"It is an honour to award a cinema star who has played many roles and who is a leading figure on the national scene and a role model for future generations of artists. It is a privilege for us to have begun a collaboration with Pierfrancesco through the film 'Padre Nostro', which is currently in production. We are confident that this professional synergy will continue in the future," commented Moreno Zani during the award ceremony. The film, which is directed by Claudio Noce and based on real events, will tell the story of an extraordinary friendship that develops despite the environment in which the protagonists grow up and live.
Tendercapital Productions
The company is actively involved in the visual arts world through the TenderToArt art incubator, a program that annually involves artists who distinguish themselves with the innovation and quality of their research. This philosophy has resulted in Tendercapital Productions, a production company that enters the cinema world with original and international productions, focusing on the creation of innovative and original works and active in the production of short films and feature films.
The Vanity Fair Stories event
The major event organized by Vanity Fair Italia and sponsored by the City of Milan is now in its second year. The Space Cinema Odeon hosted a two-day event that was open to the public. Featuring many national and international guests, experiences and screenings, it attracted 21,000 visitors.
Many guests took part in the Festival, including journalist and essayist Lirio Abbate, actor Stefano Accorsi, actress Ambra Angiolini, singer-songwriters Malika Ayane and Levante, film producer Marco Belardi, duo Benji & Fede, journalist Daria Bignardi, dancer étoile Roberto Bolle, actor Alessio Boni, singer-songwriter Brunori Sas, footballer Gigi Buffon, actress Margherita Buy, Oscar-winner Milena Canonero, author and presenter Daniela Collu, actress and presenter Lodovica Comello, actress and presenter Paola Cortellesi, actress Cristiana Capotondi, singer-songwriter Francesco De Gregori, Rai Cinema CEO Paolo Del Brocco, American actor and director Matt Dillon and many others.