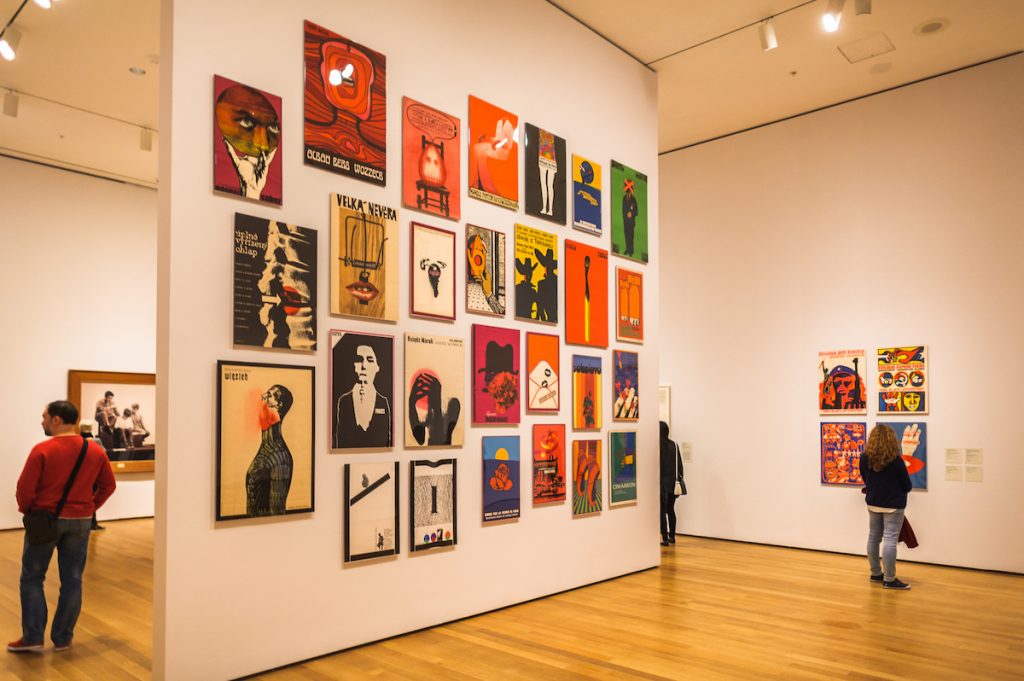 Regardless of how our individual tastes might differ, art is a tangible asset – and as such, it can be considered as a product in which to invest. This has certainly not escaped the attention of many investors from all over the world who see art as a way of covering themselves against the volatility of the stock market.
Despite being an attractive investment, investing in art has its risks and often entails huge outlays. So, we've put together ten useful tips to keep in mind before you consider investing in the art market.
Investing in art is expensive
Unlike other financial products and tools, entering the art market is a tricky process and almost always involves a hefty initial investment. Indeed, art follows its own rules and involves hard-to-control factors such as the personal tastes of sellers, fashions and trends.
On top of that, there are also costs associated with maintaining works of art – these can sometimes become very significant.
Investing in art is complicated
Art is different to other investment products. You need to have a very clear understanding of what you're buying, as well as being able to predict how industry trends will develop.
Adding art to your investment portfolio could bring significant long-term financial benefits, but you need to consider the fact that art may not act like other investments. It's a very unregulated asset – and this means there is low transparency as a result.
For this reason, many investors opt to get their liquidity in order before purchasing artwork, so that they can tackle market downturns more comfortably. It's also essential that you consult with industry experts or choose to invest in special funds, even if you're an experienced investor in other fields.
You need to know what you're buying
The name of the artist alone doesn't make for an attractive investment. Artists go through various different cycles during their careers, meaning that their work is not always profitable.
It's why being aware of art history and the art market is so crucial. There's also the risk of falling foul to fraud or falsifications, which can usually only be recognised by experts.
Knowing the rules of the market
Purchasing a work of art as an investment doesn't just mean walking into a gallery and picking one out. There are lots of different variables you need to keep in mind. For example, you may have the chance to negotiate on price, but that will depend on lots of factors, such as the gallery in question, the popularity of the artist, the condition of the work and many more besides.
An art consultant could come in handy in these cases, but it's recommended that you do some research before you pick one. You need to make sure you're placing your trust in a dependable person who applies transparent prices and does not receive commission from the gallery.
So, not only do you need to know about art history, but you're also advised to learn about the various players that operate in the industry. We recommend that you read art publications, visit galleries and take part in events such as Art Basel, Tefaf, Frieze, Fiac and others. Even if you're not interested in buying anything, knowing what the best dealers are offering helps to build up a clearer idea of the dynamics of the market. The key is to speak to as many people as possible in order to gain a deep understanding of the work, the artist, the dealer and any intermediaries.
It's not just the initial outlay
There are multiple costs associated with owning a work of art which you don't usually have to factor in with other types of investment. These include regular valuations, storage costs, insurance, maintenance and much more.
In order to preserve the value of a work of art, you need to act to allay all risk factors which could impact on its condition, which must remain optimum. Inevitably, that leads to costs.
Another factor to consider is tax, which can be much higher than a portfolio of shares or bonds. Art is considered a collectible and is generally taxed at 28%, much more than the generic 15% placed on most net capital gains.
You can invest in art without owning it
If you want to include art in your portfolio solely for investment purposes, without the difficulties that come with owning a physical collection, it's recommended that you consider an art fund.
Funds allows investors to diversify far more than they would by accumulating a physical collection – and neither do they need to have all the skills listed above or worry about storage, restoration, transport, safety and insurance.
There are various types of art funds with differing investment strategies. Some have a higher level of risk than alternative, traditional funds, but this may mean highest potential returns for investors. As such, asset managers often view the art world as a good investment possibility. There are also other kinds of art funds which enable you to specialise in specific regions, time periods and artist types.
(Click on the link to find out more about Tender to Art, the Tendercapital art incubator which works with a range of carefully selected artists every year).
Protecting your investment
Insuring a work of art is the best investment a collector can make. It's recommended that you opt for a firm that specialises in the specific type of work you own, instead of settling for a generic policy on the property that houses your work.
Specialist insurance firms won't just write up an insurance policy – they'll also provide valuable advice on the best way to store a work of art, including the optimum storage atmosphere. These companies often send experts to do a site visit to check how – for example – a painting is hung and in what position it is located. Alternatively, they might measure the humidity levels or the presence of sunlight, as these could both end up ruining delicate works.
Planning for the future of your collection
Leaving an intact collection as an inheritance for your children can entail huge costs in terms of taxes and the handling of an asset that is tricky to sell.
One way of avoiding a hefty tax bill is to leave your collection to a museum once you're gone, though it's advisable that you agree this with a contract plenty of time in advance. Or, you could place your works in funds or trusts – this ensures tax savings while preserving your collection.