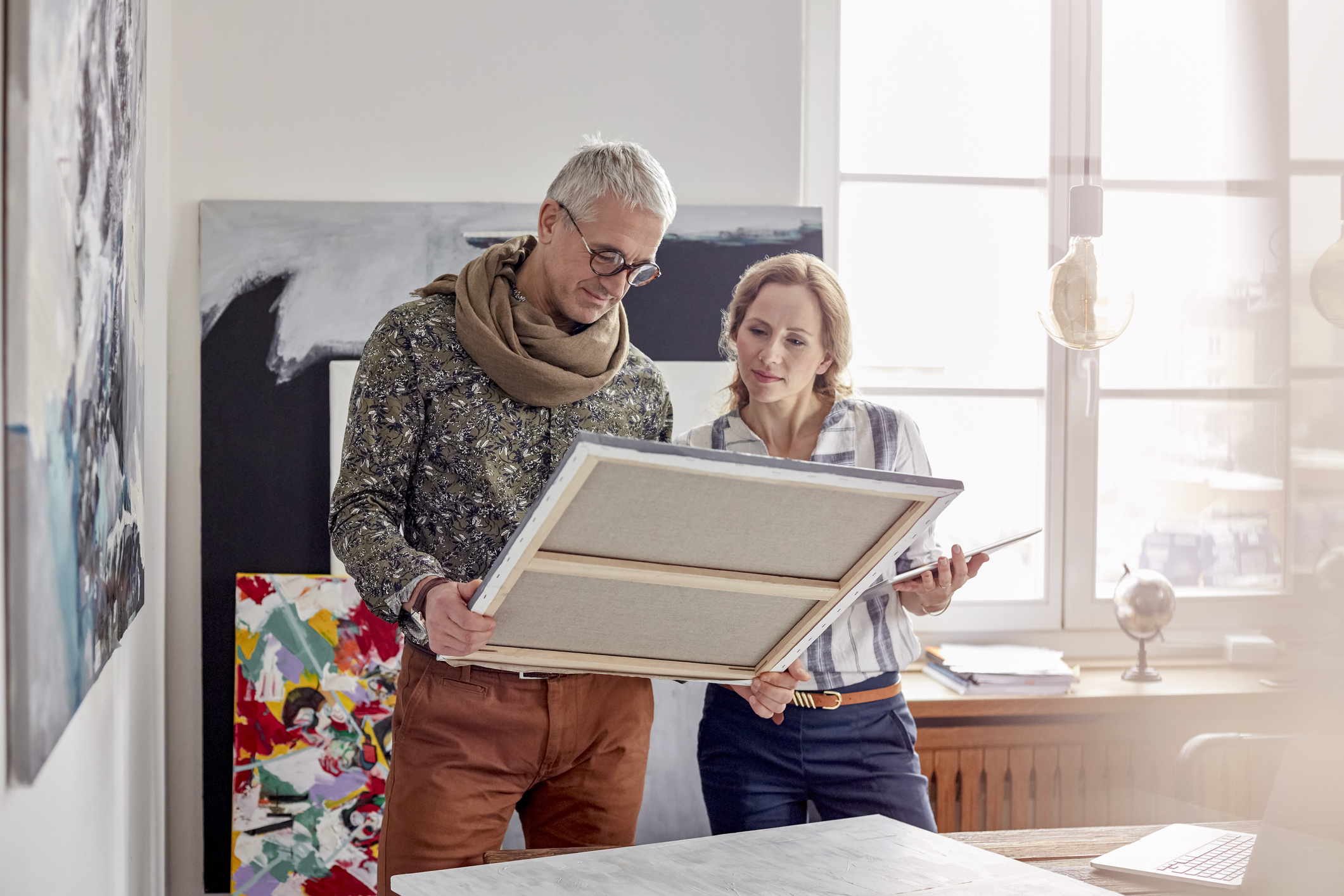 While the art world was "distracted" by the latest developments in the Banksy affair, the commercial side of the sector has continued to experience uninterrupted growth. Take the 45th edition of the Foire Internationale d'Art Contemporain (FIAC), for example, which welcomed 195 galleries and around 75,000 visitors under the glass dome of the Grand Palais. FIAC was determined to make the most of the spectacular setting before the building closes for restructuring work in 2020 and the event moves to a temporary location near the Eiffel Tower.
The works
There were 18 galleries making their first appearance at FIAC, including Ben Brown from London, which brought slashes by Fontana in red, white and blue – a homage to the French flag. There was Italian representation too, including SpazioA from Pistoia and Vistamare from Pescara/Milan. Meanwhile, Swiss gallery Gmurzynska celebrated its return with an exhibition centred around the theme of fire and housed at a unique stand shaped like a fire station, designed by French designer Alexandre de Betak.
Sales
Sales were good, especially on the ground floor of the Grand Palais, which is reserved for well-known galleries. For instance, Sprüth Magers sold a recent photograph by Cindy Sherman named "Untitled #592" (2017/2018), for $300,000, a painting by Andro Wekua, "Yellow Hold, Portrait" (2018), for €110,000, and a photograph by Thomas Demand, "Patio" (2014), for €75,000. David Kordansky, from Los Angeles, sold Fred Eversley's "Untitled (Parabolic Lens)" (2018) sculpture for $250,000.
Frieze London
The decision of Christie's London to update sales at Frieze Week, to the detriment of the June auctions, proved to be decisive. Up until 2013, Christie's joint evening sales during Frieze had never raised more than £30 million. But in 2014 and again in 2016, thanks to single-owner sales from the Essl and Waddington collections, Christie's realised that it could bring in between £60 million and £80 million in a single evening during Frieze. According to gallery owners, sales at Frieze once again boomed this year, with 170 galleries taking part (split into three sections: Main Section, Live and Focus) in addition to the new Social World (on the role of artists and gallery owners in the 1980s and 1990s, with Nancy Spero, Berni Searle, of Ipek Duben, Hellen Chadwick, Mary Kelly, Faith Ringgold, Sonia Boyce and Tina Keane), to mark the 16th edition of Frieze, which took place between 4 and 7 October in London.