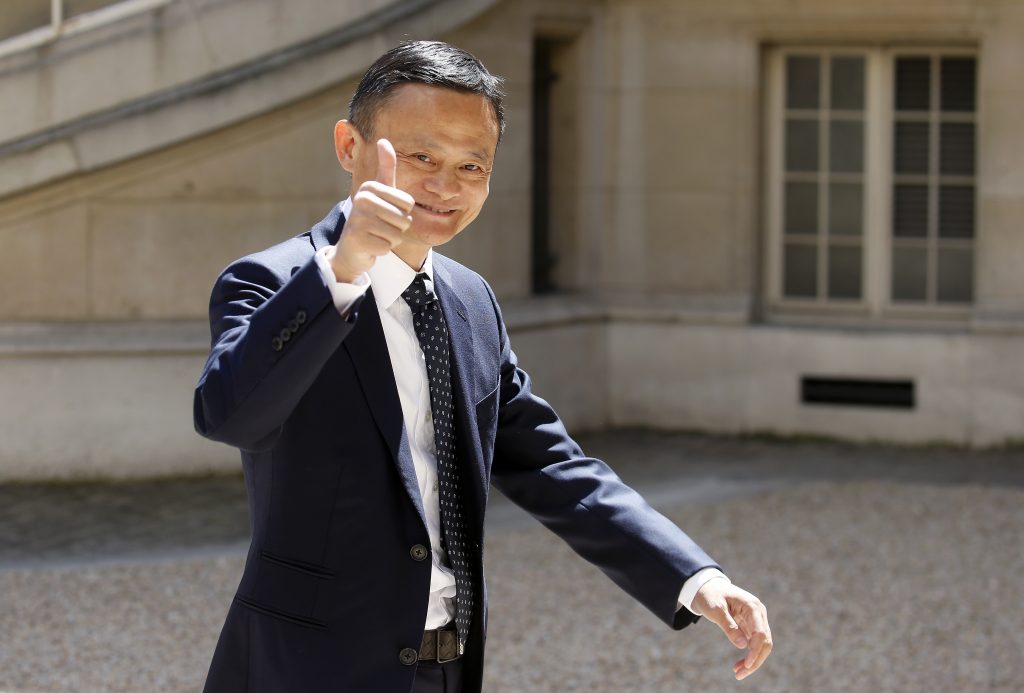 He hit the headlines in the Western press when he announced his decision to give up the internet empire that he had founded so he could focus on real life. He also stunned guests at the Clinton Global Initiative charity event in New York when he declared that "if you are still poor aged 35 then you deserve it". Jack Ma is often referred to as the prototype of the enlightened entrepreneur who wants to disrupt business models, but also has a ruthless and direct vision of success. This is his story.
From the bottom with determination
The richest man in China started to build his empire at a very early stage. Born in 1964 in the eastern province of Zhejiang, at the height of the cultural revolution, he decided to focus on English at the age of 12 to try to improve his family condition. For almost eight years, he rode his bicycle 40 minutes a day at any temperature and in all types of weather to reach the hotel where he picked up tourists to show around as a volunteer guide. This experience allowed him to improve his command of the language and above all to glimpse ways of life that were very different to that of China. He graduated in English and started a career as a university English teacher.
In 1995, aged 31, he went to Seattle as an interpreter for a trade delegation and in the USA he was struck by the Internet. He immediately had the idea of using it for a new way of doing business. He decided to give it a try: "No matter what you do," he later said, "regardless of failure or success, experience is a form of success in itself. You have to keep trying and if it doesn't work, you can always go back to what you were doing before."
In 1999, he founded Alibaba, the world's largest e-commerce site, with the help (and money) of 17 people who he convinced to become his partners with an initial funding of 60,000 dollars. The company is now worth around 440 billion dollars and analysts estimate that it will reach 1 trillion by 2020.
In its first year, the newly formed company received 25 million dollars from various other credit institutions; it became profitable in December 2001. In 2003, Ma also founded the online sales platform Taobao and in December 2004 he opened Alipay, the online payment service that supports Alibaba.
Valued at 25 billion dollars, the Chinese online giant's 2014 landing on Wall Street has gone down in history and seems ready for an encore: within the year, the group could get new support from the market with a second IPO on the Hong Kong Stock Exchange. The hope is to raise at least 20 billion to support new technological innovation with which to minimize the effects of the trade war between Beijing and Washington.
The shock announcement
Jack Ma will no longer be head of Alibaba when it is listed in Hong Kong. He has been working on his exit from the group for several months, ever since he publicly promised: "I will retire when I am still young so I can enjoy my life. I don't want to die in my office. It's better to die on a beach under an umbrella."
He stepped down as CEO in 2013, replaced by the loyal Daniel Zhang, and he will leave the role of executive chairman on 10 September 2019. "Ten years ago," he told the South China Morning Post, one of his newspapers, "I met with top executives and we asked ourselves what Alibaba would have done without me. Today I am proud of the fact that Alibaba has the structure, the corporate culture, the governance and the systems to nurture talents who will allow me to take a step back without causing problems to the company." And this strength is not the result of recent work: "We achieved this success today not because we did a great job today, but because our dream was born 15 years ago."
Based on the model of Bill Gates, he will make philanthropy in education his new job. He wants to communicate to young people what he learned by creating Alibaba: "We need to help young people because children will grow up one day and if we raise them well they will have the strength and intelligence to change the world."