Oscar Farinetti, the entrepreneur who paired learning about food with eating around the world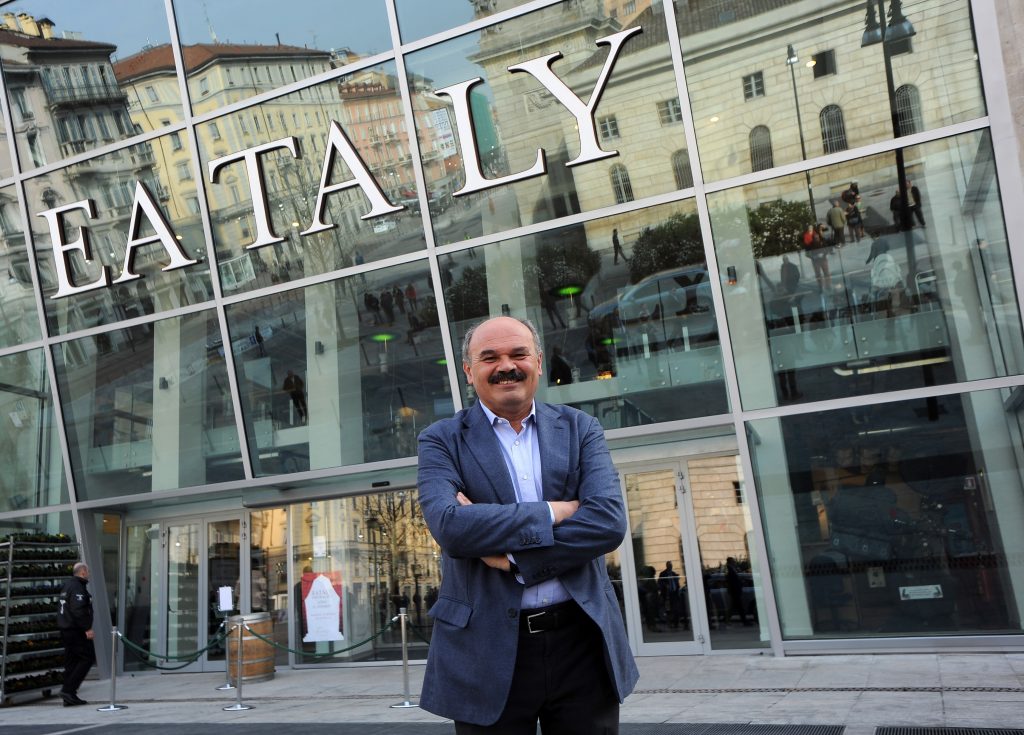 The pandemic has dealt a severe blow to two cornerstones of the Italian economy, food and tourism, but it might also end up being an unprecedented opportunity for regeneration and revival. So says Oscar Farinetti, one of the most determined ambassadors of Made in Italy throughout the world.
There is no place for mediocrity in a pandemic
According to the Piedmontese entrepreneur, the months spent under lockdown may have put the country to the test, but the real game is on now. "Restaurants and tourism have been pushed to the limit. This intermediate phase, post-virus and pre-vaccine, will be extremely challenging. Those who are able to deliver services demonstrating the awareness that old consumption models no longer make sense will come out on top, while those who stay tethered to the way it was before will not make it. Those who do not learn, roll up their sleeves and get to work are destined to fail. Mediocrity might float in ordinary times, but only the best come out of a crisis." Farinetti describes a revolution in consumption, an approach that has long been at the foundation of his Eataly stores, beloved in cities like New York, Sao Paulo, Moscow and Stockholm but celebrated in Italy as well.
Behind the idea of creating an innovative supermarket chain that makes excellent food and drink a sensory experience, more than mere consumption, are his years of experience at Unieuro, the household appliance chain founded by his father, Paolo, a partisan during WWII. Named Natale, but known to everyone as Oscar, as a young man Farinetti decided a degree in economics was of no use to him. He quit university in Turin to join the family business and is increasingly convinced that meritocracy is overrated. "Everyone loves to talk about meritocracy," he says, "but 95% of business owners are following in their father's footsteps."
The supermarket as a museum and school
When the first Eataly opened in Turin in 2007, it was the first store/restaurant where food was exalted in all its many facets. Farinetti based the concept on his observation that, even in a country like Italy with a rich tradition of food and wine, people know very little about food in general. "Less than 35% of Italians know the difference between soft wheat and durum wheat, but over 60% know what ABS means. It's because car salesmen explain anti-lock braking systems, but food sellers don't explain a thing."
Therefore, Eataly's departments are more than a display; they are a journey through countless varieties of apples, oranges, flours and more. At the store in Bologna, Fico – which opened just after the 2015 Milan Expo, the world expo that more than any other celebrated Italian cuisine – not only can visitors taste Parmesan cheese, but they can see how it is made and learn about every step in the chain. The stores are not only meant to sell products, they are combined with thematic restaurants and play parks that teach young and old alike the secrets of farming. On several occasions, Farinetti has proposed making food education a mandatory subject from primary school to university. This creates a direct relationship between producers and distributors, making high quality food produced and distributed within a sustainable and responsible supply chain accessible to all.
"Less than 35% of Italians know the difference between soft wheat and durum wheat, but over 60% know what ABS means. It's because car salesmen explain anti-lock braking systems, but food sellers don't explain a thing."
The uncertainty of the aftermath
Farinetti's momentum came to a halt at the onset of the pandemic. The IPO that had been planned and repeatedly announced as imminent has been postponed for the time being. First the lockdown, then the drop in consumption, but it's not like they came out of the blue: Just to stay on top of the Bologna mega store, in 2019, Eatalyworld srl, the company that manages the Fico gastronomic park, reported net losses of €3.14 million, and by January, the group's CEO, respected business manager Andrea Guerra, had accepted a job with LVMH, heading its hospitality division.
The new CEO, Farinetti's son, Nicola, downplays the recent signs of fatigue from the colossus Eataly and, in an interview with Pambianco, promises that the new stores in London, Silicon Valley, Seattle and Dallas will open on schedule in 2020 and 2021.
The challenge for Oscar and his successors has grown even more complex today. They must bring back people's desire to sit down at the table, in Italy and beyond, without the fear of infection, without losing that spirit of conviviality and pleasure that have always been at the heart of the Eataly concept, and without the mediocrity that the brand's founder has always frowned upon.