DISCLAIMER
The services and investment funds referenced in this website should not be regarded as an offer of solicitation for such services or investment funds in any jurisdiction where such activity is unlawful. This website is not directed at you, if we are prohibited by any law of any jurisdiction from making the information on this site available to you and is not intended for any use which would be contrary to local law or regulation.
The promotion of these Funds is restricted to clients who are experienced investors (Professional clients or Eligible counterparties as defined by the FCA) in these types of funds. This website and its contents are not intended to sell services or products over the internet, rather for internet viewer convenience and informational purposes. Subscriptions will only be received and shares issued on the basis of the current prospectus or Scheme Particulars for the fund. Every effort has been made to ensure the accuracy of the financial information herein but it is based on unaudited figures.
Past performance is not a guarantee of future performance. It should be remembered that the value of investments may fall as well as rise, investors may not get back the amount of money invested, currency movements may have a negative as well as positive influence on returns and past performance is not necessarily an indicator of future performance. Any investment decision should be made solely on the basis of the information and risk warnings contained within the information memorandum and/or prospectus issued by or on behalf of the fund or company concerned.
The Tendercapital Ltd funds are not available for purchase by US persons. Shares in the funds described on this website are not available for sale in any jurisdiction in which sale would be prohibited. Nothing in this website constitutes investment, legal, tax or other advice nor is it to be relied upon in making an investment decision. Please note that authorization by the FCA does not imply official approval or recommendation.
The information contained in this website shall not be published, rewritten for broadcast or publication or redistributed in any medium without prior written permission from Tendercapital Ltd.
Tendercapital Ltd is authorized and regulated by the Financial Conduct Authority.
Accept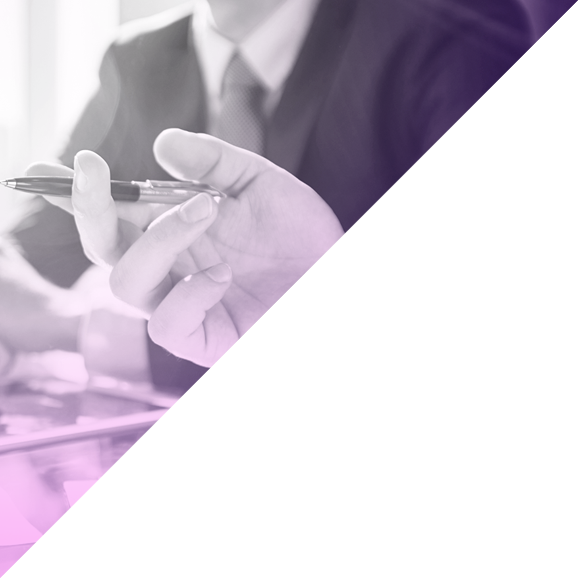 TCSE

Tendercapital Secular Euro
Tendercapital Secular Euro is a long-only thematic equity fund actively managed which invests in companies across the European equity market engaged in the area of «Robotics&Automation», «Sustainable Environment», «Digital Economy» and «Healthy Living». The fund promotes environmental, social and governance (ESG) criteria through a combination of exclusion, integration of ESG parameters and active management. ESG criteria are interwined with traditional financial analysis to define the reference framework for portfolio structuring.
Read more about our investment themes
Risk-reward profile
Achieve a positive annual return with a medium risk profile.
FUND MANAGER'S COMMENTARY
The month of January was characterised by major gains for the major European stock markets. The fund maintained a broad diversification with 69 stocks in the portfolio. The fund continued to maintain a balanced exposure between cyclical and defensive sectors.
Industrial and technology are the most heavily represented sectors in the fund, at 13% and 12% respectively. The fund maintained a preponderant exposure to small and large segments, with the latter at 65% in January, in line with the previous month. The largest positive contributor for the month was Zalando, which benefited from the positive market sentiment. The worst contributor was Equinor, mainly due to exogenous market factors. The portfolio's beta was stable at 1. In terms of secular trends, digital economy was the trend with the highest weighting in the portfolio at 39.5%. The weight of the top ten stocks in the portfolio increased to 42% mainly due to market movements. Cash remained unchanged at 7% over the month. Of note was the total sale of the position in Ubisoft for fundamental reasons and the addition of Stellantis, an automotive company, to the top ten. The fund maintains an ESG rating of AA, based on MSCI scores.
MORNINGSTAR CATEGORY
Europe Large-Cap Blend Equity
ISIN Code Share Class: SECULAR EURO RETAIL ACC SHARE CLASS
ISIN Code: IE00B8XC4845
Consult Monthly Factsheet
ISIN Code Share Class: SECULAR EURO INSTITUTIONAL ACC AI SHARE CLASS
ISIN Code: IE00B8XCNZ43
DISTRIBUTION Ireland, United Kingdom, Italy, Switzerland
The KIID (Key Investment Information Document) provides you with key investor information about the funds.
The information is required by law to help you understand the nature and the risks of investing in this fund.
You are advised to read it so you can make an informed decision about whether to invest.
Please select just the KIID(s) related to your country of residence.

The KID (Key Information Document) is a pre-contractual document, which enable retail investors to understand and compare the key features and risks of the relevant product.
The KID provides the key information about the investment product and therefore is not marketing material.
The information is required by law to help retail investors to understand the nature, risks, costs, potential gains and losses of the product.
The investors are advised to read the KID in order to make an informed decision about whether to invest.
DOCUMENTS
Funds Documents
Full Prospectus
Subscription Form
Fund Regulation
Reports
[1] Distributors marked with [1] act as sub-distributors on behalf of Allfunds Bank S.A., which serves as primary distributor (without exclusive agreement) of Tendercapital Funds plc's shares in Italy, with option to make use of sub-distributors.
[2] Distributors marked with [2] act as sub-distributors on behalf of Online Sim SpA, which serves as primary distributor (without exclusive agreement) of Tendercapital Funds plc's shares in Italy, with option to make use of sub-distributors.