DISCLAIMER
The services and investment funds referenced in this website should not be regarded as an offer of solicitation for such services or investment funds in any jurisdiction where such activity is unlawful. This website is not directed at you, if we are prohibited by any law of any jurisdiction from making the information on this site available to you and is not intended for any use which would be contrary to local law or regulation.
The promotion of these Funds is restricted to clients who are experienced investors (Professional clients or Eligible counterparties as defined by the FCA) in these types of funds. This website and its contents are not intended to sell services or products over the internet, rather for internet viewer convenience and informational purposes. Subscriptions will only be received and shares issued on the basis of the current prospectus or Scheme Particulars for the fund. Every effort has been made to ensure the accuracy of the financial information herein but it is based on unaudited figures.
Past performance is not a guarantee of future performance. It should be remembered that the value of investments may fall as well as rise, investors may not get back the amount of money invested, currency movements may have a negative as well as positive influence on returns and past performance is not necessarily an indicator of future performance. Any investment decision should be made solely on the basis of the information and risk warnings contained within the information memorandum and/or prospectus issued by or on behalf of the fund or company concerned.
The Tendercapital Ltd funds are not available for purchase by US persons. Shares in the funds described on this website are not available for sale in any jurisdiction in which sale would be prohibited. Nothing in this website constitutes investment, legal, tax or other advice nor is it to be relied upon in making an investment decision. Please note that authorization by the FCA does not imply official approval or recommendation.
The information contained in this website shall not be published, rewritten for broadcast or publication or redistributed in any medium without prior written permission from Tendercapital Ltd.
Tendercapital Ltd is authorized and regulated by the Financial Conduct Authority.
Accept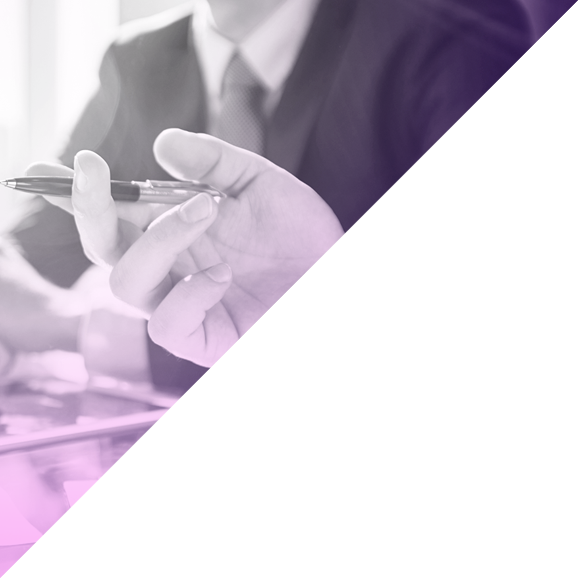 TCBTS

Tendercapital Bond Two Steps
Fixed income fund, euro denominated, which invests in Corporate and Sovereign Debt. Fund strategy: Accurate and fundamental analysis of the Issuer.
Identification of undervalued opportunities according to our investment process and continued monitoring of the issues.
The portfolio will comprise of diversified single investment opportunities, allowing to weather anmacro conditions, therefore maintaining a medium risk profile.
Risk-reward profile
Positive annual return, with separate risk controls foreach issue, and overall risk review on the portfolio inits entirety.
FUND MANAGER'S COMMENTARY
In March, the bond markets continued to record widely positive performance both in the USA and EU, with lower yields in the emerging area. While the high yield segment was the best one in the first two months of the year, higher flows were observed in the investment grade segment in March, indicating investors' willingness to seek protection. As confirmation of this, earnings were recorded in the European government segment, with the ten-year Bund returning to negative territory. The continuation of numerous factors of uncertainty at the geopolitical level within a context of deteriorating economic growth means that a defensive investment profile should be preferred after recent gains. Exposure to a variable or mixed coupon profile is favoured, for positioning in relation to less accommodating monetary policies in the medium term. The coupon profile of the fund is 31% fixed, 42.0% variable, and 27.0% mixed. The specific risk is minor, with a weight of 18.7% for the largest ten positions and an average rating of BBB. The product has a duration of 1.4 years, a yield to worst of 1.8%, a coupon yield of 1.6% and annualised volatility in the 12 months of 1.8%.
MORNINGSTAR CATEGORY
EUR Flexible Bond
ISIN Code Share Class: BOND TWO STEPS RETAIL ACC SHARE CLASS
ISIN Code: IE00B90F5P70
Consult Monthly Factsheet
ISIN Code Share Class: BOND TWO STEPS INSTITUTIONAL ACC AI SHARE CLASS
ISIN Code: IE00BHZKJ842
DISTRIBUTION Ireland, Italy, United Kingdom, Switzerland
The KIID (Key Investment Information Document) provides you with key investor information about the funds.
The information is required by law to help you understand the nature and the risks of investing in this fund.
You are advised to read it so you can make an informed decision about whether to invest.
Please select just the KIID(s) related to your country of residence.

FUND NAME
TENDERCAPITAL BOND TWO STEPS FUND
CLASS
Retail
WKN
A1W3HB
ISIN
IE00B90F5P70
NAV DATE
17-04-2019
NAV PRICE
4.812
NAV %
0.00
FUND NAME
TENDERCAPITAL BOND TWO STEPS FUND
CLASS
Institutional
WKN
A1XFSG
ISIN
IE00BHZKJ842
NAV DATE
17-04-2019
NAV PRICE
4.426
NAV %
0.00
DOCUMENTS
Funds Documents
Full Prospectus
Subscription Form
Fund Regulation
Reports
[1] Distributors marked with [1] act as sub-distributors on behalf of Allfunds Bank S.A., which serves as primary distributor (without exclusive agreement) of Tendercapital Funds plc's shares in Italy, with option to make use of sub-distributors.
[2] Distributors marked with [2] act as sub-distributors on behalf of Online Sim SpA, which serves as primary distributor (without exclusive agreement) of Tendercapital Funds plc's shares in Italy, with option to make use of sub-distributors.