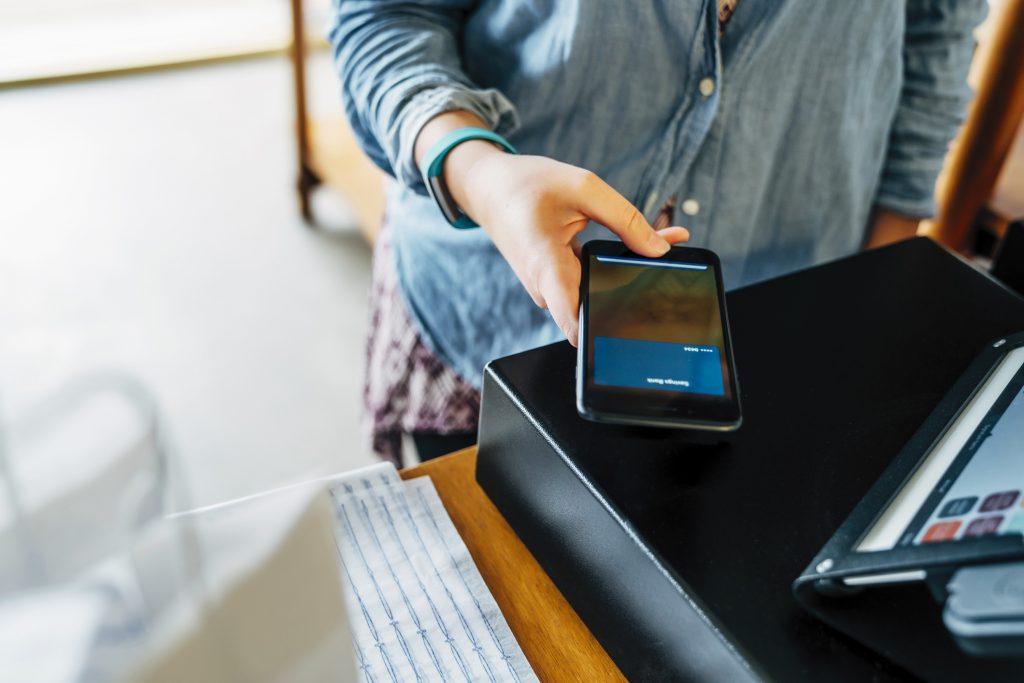 Smartphones are making leather wallets obsolete: between a chat and a selfie, you can now use mobile phones to manage your banking affairs through home banking and you can even pay in stores without taking your credit card out of your pocket. Here is how the way we pay in Italy and worldwide is changing.
The figures
2018 was a record year for mobile proximity payments, in other words payments made in stores using a smartphone, which rocketed by 650%. Over the course of these 12 months, one million Italians spent an average of 500 euros each, amounting to a total transacted value of 530 million euros and 15.6 million transactions made. Globally, the instant payment segment alone accounts for over 1.9 billion dollars and generally grows by 5% per year.
These figures signal the launch of the digital revolution in the land of cash, which is destined to be overtaken by digital wallets and cards within five years. This analysis of the payment world in Italy is being carried out by the "Mobile Payment & Commerce Observatory" at the Politecnico di Milano's School of Management.
The decline of cash and the rise of digital payments in its place is a process that has already begun and is unstoppable. Sweden is currently the best example in this regard. This year the Scandinavian country will only print the equivalent of 16 million euros in cash, a tenth of what they would have printed five years ago. All the money that is not printed by the mint will be spent with digital systems.
Of the 654 billion euros spent in Italy on consumer goods and services, 337 billion are paid in cash, while 220 billion are paid by credit card. In general, innovative payments are rising (+ 56%) and account for one third of total digital card payments, amounting to 80 billion, driven by proximity payments via card (contactless) or mobile (mobile proximity payments). By 2021, however, the figure for new digital payments is expected to rise to 125 billion euros.
It is therefore no surprise that the most important debut on the Milan Stock Exchange in 2019, namely Nexi, concerns the fintech sector. The payment management company was listed on Borsa Italiana's Main Market (MTA) in April, with a stock market value of around € 5.3 billion today.
Apple launches its card
It is no coincidence that one of the most innovative brands, Apple, is currently investing in financial services. Together with Goldman Sachs, and in collaboration with Mastercard, Apple recently presented its credit card, with which it hopes to revolutionise the system. A card linked to the iPhone, but also available as a traditional physical card: made of titanium, it only displays the name of the owner, does not charge annual management fees and features a reward system that enables the recovery of 3% of the amount spent on other purchases.
The sector's global progress is also evidenced by the union between Fidelity National Information Services (FIS) and Worldpay, which resulted in a payments giant with pro forma revenue of 12.3 billion dollars in 2018.
Adoption of digital payment by the EU and leading online firms
The digital payments market is exploding, to the extent that even the European Union has felt the need to adopt a specific platform: recently the call for tender was published for the creation of the ESMIG (Eurosystem Single Market Infrastructure Gateway), a community infrastructure through which banks and financial institutions will be able to provide their digital payment services in a secure manner, preventing transactions from moving outside the eurozone.
Together with Apple, other major technology companies such as Facebook, Amazon, WeChat and Alipay are taking their first steps in fintech, taking advantage of platforms that are very widespread and can be adapted to different uses, as well as the Ps2d protocol, which allows third-party access to users' financial data. Payments considered as alternatives to coins and banknotes will soon be the only kind available.