DISCLAIMER
The services and investment funds referenced in this website should not be regarded as an offer of solicitation for such services or investment funds in any jurisdiction where such activity is unlawful. This website is not directed at you, if we are prohibited by any law of any jurisdiction from making the information on this site available to you and is not intended for any use which would be contrary to local law or regulation.
The promotion of these Funds is restricted to clients who are experienced investors (Professional clients or Eligible counterparties as defined by the FCA) in these types of funds. This website and its contents are not intended to sell services or products over the internet, rather for internet viewer convenience and informational purposes. Subscriptions will only be received and shares issued on the basis of the current prospectus or Scheme Particulars for the fund. Every effort has been made to ensure the accuracy of the financial information herein but it is based on unaudited figures.
Past performance is not a guarantee of future performance. It should be remembered that the value of investments may fall as well as rise, investors may not get back the amount of money invested, currency movements may have a negative as well as positive influence on returns and past performance is not necessarily an indicator of future performance. Any investment decision should be made solely on the basis of the information and risk warnings contained within the information memorandum and/or prospectus issued by or on behalf of the fund or company concerned.
The Tendercapital Ltd funds are not available for purchase by US persons. Shares in the funds described on this website are not available for sale in any jurisdiction in which sale would be prohibited. Nothing in this website constitutes investment, legal, tax or other advice nor is it to be relied upon in making an investment decision. Please note that authorization by the FCA does not imply official approval or recommendation.
The information contained in this website shall not be published, rewritten for broadcast or publication or redistributed in any medium without prior written permission from Tendercapital Ltd.
Tendercapital Ltd is authorized and regulated by the Financial Conduct Authority.
Accept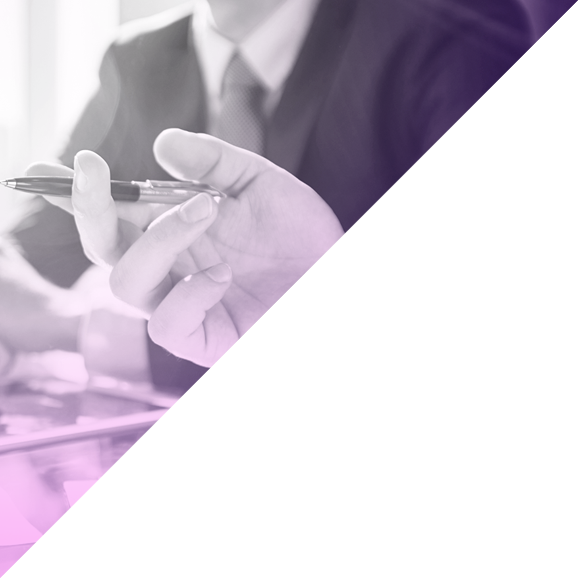 TCSE

Tendercapital Secular Euro
Fondo azionario in euro che investe prevalentemente in azioni europee. La filosofia di gestione prevede l'offerta al cliente di un'esposizione al potenziale apprezzamento del mercato azionario in un orizzonte di medio termine. La gestione selezione temi ritenuti sottovalutati sulla base dell'analisi SECULAR implementata a cascata sulla singola società e sulle prospettive reddituali future, privilegiando aziende europee con attività commerciali sviluppate in mercati esteri. Il portafoglio viene costituito mattone dopo mattone partendo da una rigorosa analisi Top-down basandosi sui trend futuri dell'umanità e del suo sviluppo socio-economico-sanitario.
Obiettivo di rischio-rendimento
Conseguire un rendimento annuale positivo con un rischio medio.
COMMENTO DEL GESTORE
Il mese di agosto ha visto un ritorno a performance positive per i listini europei, che tuttavia rimangono in un trading range dal mese di giugno e continuano a sottoperformare l'equity globale, anche complice una fase di apprezzamento dell'Euro salito in area 1,20 contro USD. Il fondo ha mantenuto nel corso del mese un'ampia diversificazione con 65 titoli in portafoglio. L'allocazione settoriale ha osservato una graduale rotazione verso settori ciclici (industriale, oil&gas e costruzioni) riducendo per alcuni settori la sottoesposizione al mercato, con una complessiva contrazione dell'eposizione in liquidità al 16,5% (19%). Si è mantenuta una sovraesposizione al settore della tecnologia, del food&beverage e delle utilities tra i settori difensivi. La performance mensile è stata generata dalle small/mid cap in portafoglio con il maggior contributo offerto da Hochtief, Soitec e Midsona. A livello di trend secolare, big data analytics 23% e clean tech solutions 15% sono le tematiche con il maggior peso in portafoglio.
Il peso dei primi dieci titoli in portafoglio risulta pari al 28%.
CATEGORIA MORNINGSTAR
Azionari Europa Large Cap Blend
ISIN Code Share Class: SECULAR EURO RETAIL ACC SHARE CLASS
ISIN Code: IE00B8XC4845
Consulta la scheda mensile
ISIN Code Share Class: SECULAR EURO INSTITUTIONAL ACC AI SHARE CLASS
ISIN Code: IE00B8XCNZ43

DISTRIBUZIONE Irlanda, Regno Unito, Italia, Svizzera
Il KIID (Key Investment Information Document) contiene le informazioni chiave di cui tutti gli investitori devono disporre in relazione ai Fondi sottoscritti.
Non si tratta di un documento promozionale. Le informazioni contenute nei KIID sono richeste dalla legge e hanno lo scopo di assistere l'investitore al fine di capire la natura dei fondi e i rischi associati ad essi.
Si raccomanda di prenderne visione, in modo da operare una scelta informata in merito all'opportunità di investire.
Si raccomanda di selezionare soltanto il/i KIID relativi al proprio paese di residenza.
NOME FONDO
Tendercapital Secular Euro
CLASSE
Retail
WKN
A1W3HE
ISIN
IE00B8XC4845
DATA NAV
24-09-2020
PREZZO NAV
5.577
NAV %
-0.73
NOME FONDO
Tendercapital Secular Euro
CLASSE
Institutional
WKN
A1W3HH
ISIN
IE00B8XCNZ43
DATA NAV
24-09-2020
PREZZO NAV
6.025
NAV %
-0.725
DOCUMENTI
Documenti Fondi
Prospetto completo
Modulo di sottoscrizione
Regolamento fondo
Reports
[1] I collocatori contrassegnati dalla nota [1] procedono all'offerta in qualità di sub-collocatori su incarico di Allfunds Bank S.A., che svolge il ruolo di collocatore primario (senza esclusiva) delle Azioni di Tendercapital Funds plc in Italia, con facoltà di avvalersi di sub-collocatori.
[2] I collocatori contrassegnati dalla nota [2] procedono all'offerta in qualità di sub-collocatori su incarico di Online Sim SpA che svolge il ruolo di collocatore primario (senza esclusiva) delle Azioni di Tendercapital Funds plc in Italia, con facoltà di avvalersi di sub-collocatori.